For the past few years, I have spent my birthday week in Ojai, California. In the past, each trip has yielded a meet-up of several good friends, with a complicated schedule of airport and rental car pickups to accommodate an over abundance of company.
The house is sacred space to me. It belongs to dear friends of mine who have an open door, take-the-key policy. It is a haven for cooking, laughing, writing, drinking, sleeping in, and showering next to a tree after a long hike by the river. I have reveled in the chance to share this place with others and look forward to bringing more friends and loved ones there in the future.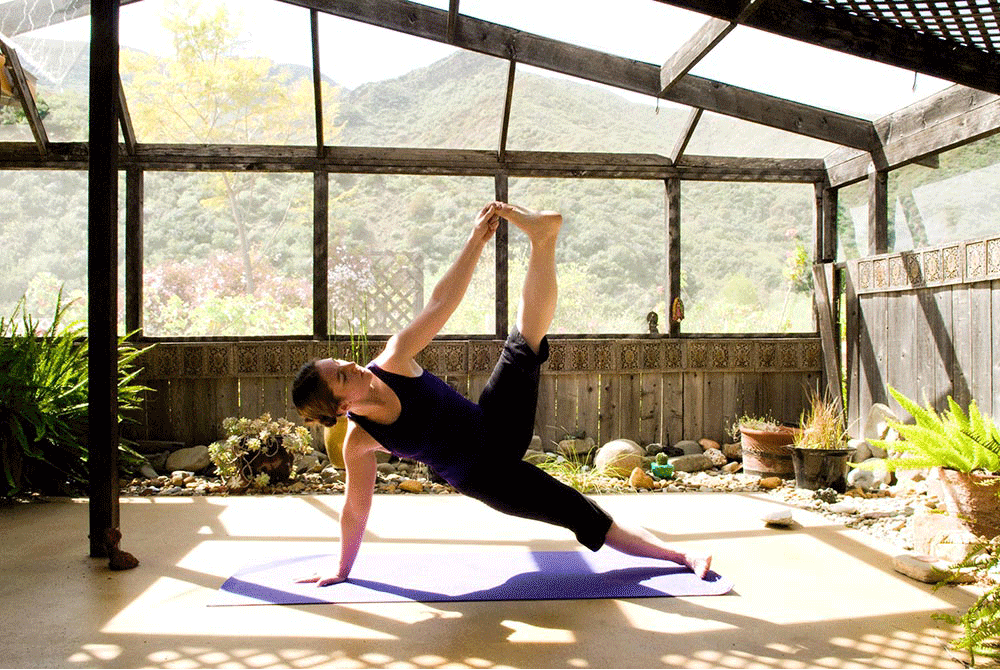 This year, for a change of pace, I decided to spend some of my time in Ojai alone. While I was worried that the quiet would bring loneliness, it was actually an incredible opportunity to take my normally bustling schedule and force myself to simmer down and recharge.
One day, while coming in from a hammock laden afternoon of novel reading I noticed that the light in the sunroom was perfect for daytime photos, and decided to do a self-portrait series. One of the best parts of the photo series is the part you can't see – that I did it myself. I used a 20 second self-timer, so I had about 10 seconds to find each posture once I ran from camera to mat. I did not have a tripod, just a picnic table that was slightly off balance. In the future I think I will look at the organic nature of this project nostalgically. It was just me, my camera, my mat, and incredible surroundings.
Fusing my respect and love of nature with my practice of yoga, this is what forced solitude inspired…